Elevated essentials
classic Sleep Caps
Keep your head in the clouds with our adjustable, satin-lined and breathable sleep caps.
Unisex sleep caps
Unisex sleep caps
The durag do-over! Our satin-lined, adjustable sleep caps are the perfect solution for protecting hair while you sleep or on the go.
Satin-Lined Shower Caps
Satin-Lined Shower Caps
No plastic, fantastic! Adjustable and satin-lined shower caps for suds an steam.
Satin-Lined Bandanas
Satin-Lined Bandanas
Secure your style in any setting with the new waterproof, satin-lined bandana - a protective spin on one of your favorite accessories!
waterproof hair tie coils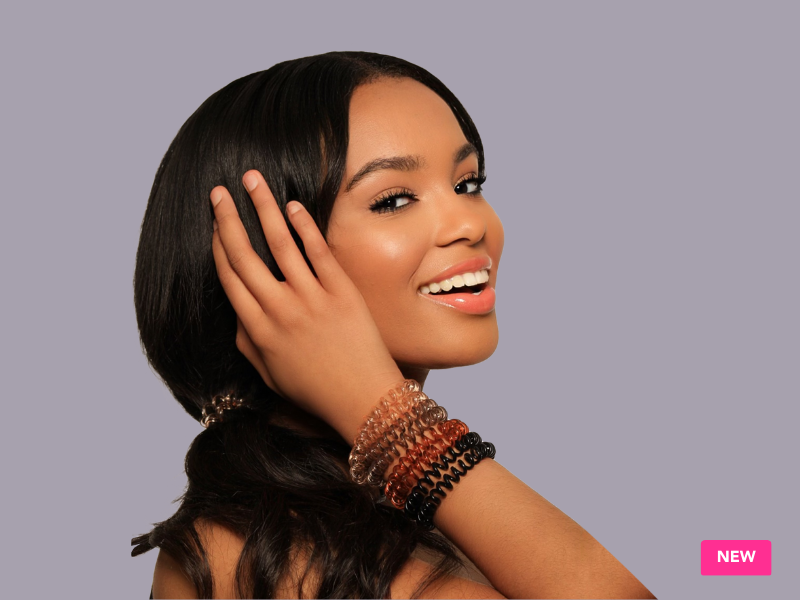 waterproof hair tie coils
Durable and waterproof hair ties that can withstand any condition, minimize hair dents and never lose elasticity.
Hairbrella for work
scrub caps
scrub caps
Upgrade your uniform with our satin-lined scrub caps featuring ear-relief buttons, sweatbands, and detachable and packable face shields.
pro scrub caps
pro scrub caps
100% waterproof, satin-lined solution for hair and face protection with the a portable, detachable, and adjustable face shield.
We can't stop the rain, but we can stop it from stopping you!
- Tracey Pickett, CEO
Growing up in Atlanta it would rain every time I went to the salon - like a curse. This became a real problem in law school when my hair was ruined on the way to an on campus interview.
I searched online for a solution, there was none. So I took matters into my own hands and reinvented the rain hat. After 65 prototypes and countless focus groups with women (and men) like you, Hairbrella was born. I'm so excited to share this journey with you as we create innovative solutions that will empower you to conquer the world, without worrying about the weather!